Replacement Ball Holder Guide
shown below is What you will need
Step 1
You'll notice that there are three parts to your tee. What you need to measure is the top tube, so pull that out and put the rest aside.
Step 2
You should have two sides (or ends) to your tube. One side where the ball sits on top (side A) and one where the tube inserts into the lower tube (side B). You need to work with side B.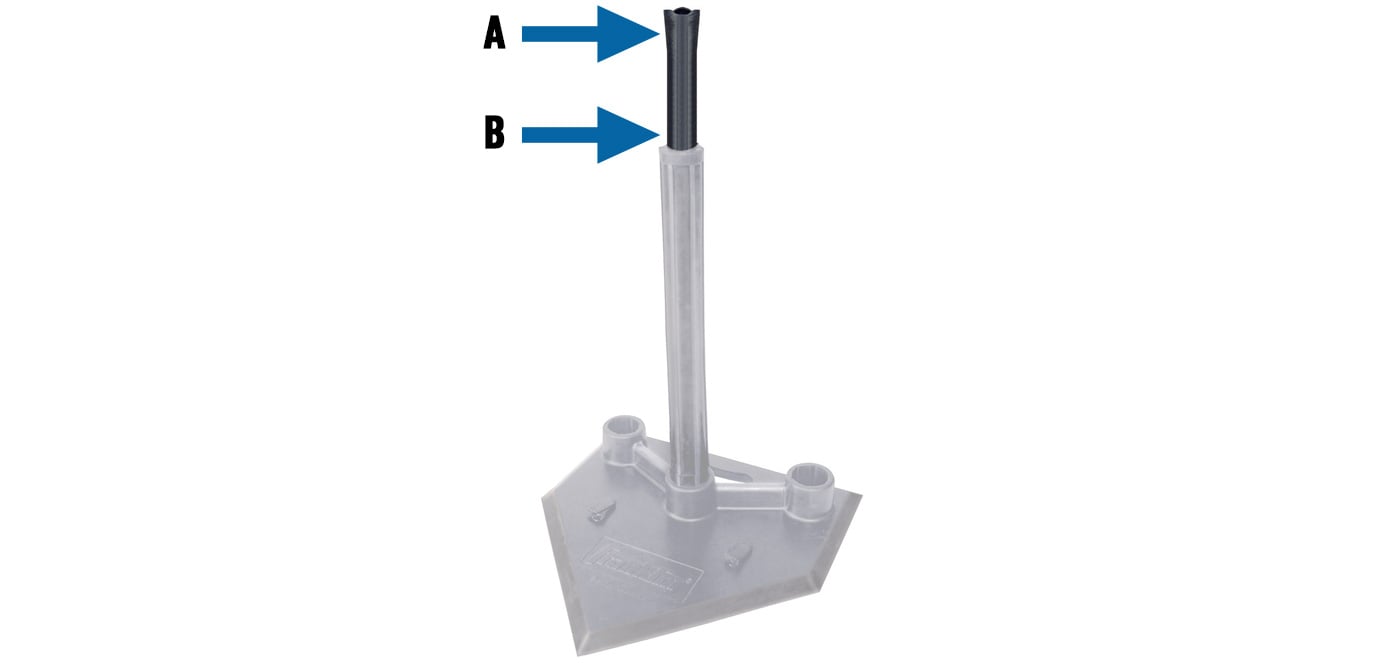 Step 3
Take your tape measure and measure either: The diameter from outside to outside of the tube or circumference.
Measurements
If everything went well, you should have one of the following measurements. Simply match them up and check out the corresponding ball holders that are compatible with your set.


Diameter: 1 1⁄4" with Circumference: 4 3⁄8"

(Wave Top - 1958Z3) (Cup Top - 2774Z1)


Diameter: 1 1⁄2" Circumference: 4 7⁄8"

(Cup Top - 2734Z1)